Who are you guys?
We are from IBP Real Estate Co., Ltd. We are a registered property agency in Thailand. We specialize and focus on the sale, purchase and rental of properties in Bangkok. We also provide property management services. You can find out more about us on our websites and YouTube channel.
https://investbangkokproperty.com/
https://www.youtube.com/@InvestBangkokProperty
What is this tour about?
This tour was first started in 2018. It was to familiarize clients with the various locations in Bangkok. Before investing in properties, one must have a good understanding of where he or she is investing. There have been countless horror stories of property investors purchasing properties many miles away from Bangkok, in their home countries at an event. These properties that are being marketed miles away may not be accurately represented in these property launch events. Our property tours aim to educate and share with property investors where are the prime locations to invest in Bangkok. For example, it is essential for investors to know where the areas in Bangkok with a good catchment of tenants are. Another thing to understand and experience is the walk from the various train stations to the various condominiums. Once you have experienced walking to the various condominiums can you truly judge for yourself whether the condominium you are about to invest in is something that a tenant would want to rent. 
Property investing does not have to be complicated. Generally, tenants will think like you and me. They are also people who want ease of commuting to their offices, minimal walk under the sun or rain to the train station and loads of amenities to cater to their daily lives. Going through the various locations yourself will let you understand what it is like to live in the property which you are about to purchase.
We aim to educate property investors as to where the central business districts in Bangkok are. Where are the places of interest, the accessibility of a particular location in comparison to the rest of Bangkok, the ease of access to transportation and the types of amenities that tenants will look out for. It is also essential to understand the types of tenant mix in the various areas in Bangkok. Different areas in Bangkok will typically attract different types of tenants. 
How do we get around Bangkok during the tour? 
We will use the metro rail network to get around Bangkok. Very rarely will we use taxis or private hire vehicles unless the weather at that point in time makes it difficult to get to the next destination. So be prepared to walk! Sporting attire is not only highly recommended, but also essential!
So how often are Bangkok Property Tours held?
We aim to do them bi-annually. Once in June and another in December of every year. We used to do them quarterly but typically the one in September would be affected negatively by the monsoon season. As we use public transport to get to the various locations, it gets rather hard to navigate around with a large group of people.
Is there any cost to attend a Bangkok Property Tour?
No. We do not charge anyone any money to attend the tour. All transport cost and expenses like food will be paid by the attendees themselves. So, if you are attending the tour, do bring along sufficient baht to purchase food. It is recommended that you have your own metro cards for the BTS and MRT train rides.
How do I sign up for the upcoming Bangkok Property Tour?
You can fill in the form at the bottom of this page or you can contact any person from IBP Real Estate Co., Ltd. to inform them that you will be attending the upcoming Bangkok Property Tour. We will need your email and mobile contact and we will email and WhatsApp you the itinerary and where to meet.
Why are some of the tours both food and property tours?
Well, we want to break up the monotony of visiting property after property. We did one food and property tour before, and it was very well received. We want to revert back to this format. We made loads of friends over the course of our business dealings and many of our clients have been asking us for our recommendations for places to eat and shop. Hence, we decided to incorporate a lifestyle component to our tours. We hope that this can become a permanent feature of our future tours.
What happens if I cannot attend the whole tour? (i.e., I can only attend 2 out of the 3 days)
That is fine. Just inform us so that we will know when to expect you. In fact, we are expecting some clients who are already familiar with various locations in Bangkok to attend only the portions of the tour dealing with food and travel. The food and travel itinerary for every tour is curated by travel experts and hence you can be assured that there will be something interesting for every participant!
Cool! I've signed up for the upcoming tour. So, what do I do next?
Book your flight and hotel in Bangkok as soon as possible. Try to stay in a hotel that is close to lower Sukhumvit. Lower Sukhumvit consists of the area close to BTS stations like Phrom Phong, Asoke, Nana, Ploenchit, Chidlom and Siam. Typically, the meeting place for the very first day of the tour will be at Asoke BTS Station. This is where the main BTS line intersects with the MRT line and hence we can travel to various parts of central Bangkok with ease from here.
Bangkok Food & Property Tour
(December 2023 Edition)
8 – 10 Dec 2023
Date: 8th, 9th and 10th of December 2023
Time: 10 am to 5 pm Bangkok time
Meeting Place for Day 1: BTS Ekkamai (Outside Gateway Ekamai)
Cost: The tour is FREE! (but please bring enough Baht for meals and activities. We will need everyone to have a rabbit card and an MRT card with at least 200 baht of stored credit. Also, have the Grab app installed on your mobile phone as we may need to take taxi or private hire rides to some of our locations.)
Wilber Suen from AroiMakMak and Eddie from Stranger in Bangkok will be leading this food and travel tour.
For more information about AroiMakMak and Stranger in Bangkok, you can visit their websites at the following links:
AroiMakMak – Website | Facebook
Stranger in Bangkok – Website | Facebook
---
Itinerary:
8 December, Friday – Ekkamai/Thonglor/On Nut
Meet at BTS Ekkamai station
Brunch at Michelin Bib Gourmand eatery famous for Crab Fried Rice (Fresh crabs and fresh vegetables)
Visit 1 condominium in Thonglor – Park Origin Thonglor
Visit 1 condominium in On Nut – Nia by Sansiri
Tea break at a hidden Italian pastry shop which locals don't even know!
9 December, Saturday – Ari/Ladprao
Meet at BTS Ari station
Brunch at a North-Eastern Thai restaurant, using the best produce from Hua Hin (Affordable and delicious)
Visit 1 condominium in Ari – Noble Around Ari
Visit 1 condominium in Ladprao – Nue Noble Ratchada Lat Phrao
10 December, Sunday – Silom-SamYan/Ratchada-Rama9
Meet at MRT Sam Yan station
Brunch at a hidden eatery selling only Pad Thai (It's very hidden and even locals might not know this place!)
Visit 1 condominium in Sathorn – Culture Chula
Visit 1 condominium in Rama9 – Ideo Rama9-Asoke
*The above itinerary may be subject to change depending on the availability*
---
If you are interested in participating in the tour, please register via the "Sign Up Form" below.
If you have any other questions, you can email [email protected] or [email protected] or
WhatsApp us at +66 66 112 8862.
Yours sincerely,
The team at InvestBangkokProperty.com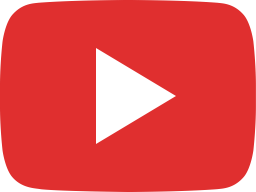 BPVT Day 2 4th Stop. XT Ekkamai show units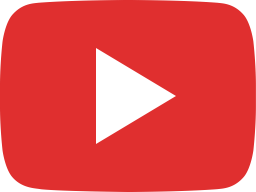 BPVT Day 2 4th Stop. XT Ekkamai From Brochure to Reality!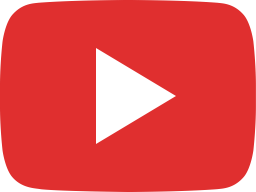 BPVT Day 2 3rd Stop. Maru Ekkamai Facilities on Upper Levels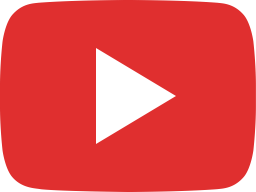 BPVT Day 2, 3rd Stop Walk around the ground level of Maru Ekkamai